Postage, dispatch & delivery
---
UK shipping includes the Highlands and Islands, Scilly Isles and the Isle of Man. Shipping exclusions: Channel Isles, BFPO, Europe & other international destinations. Orders are dispatched Monday to Friday (excluding Bank Holidays). Small & medium parcels are dispatched by Royal Mail. Large and/or heavy parcels are dispatched by DPDgroup. Goods are usually dispatched the next working day but please allow up to 2 working days to prepare & dispatch your order. Please bear in mind that Green Planet Candle Co is a small business with a staff of one, so if you order on a Friday, it may be Monday before your order is ready for dispatch. An e-mail confirmation is issued once your parcel is on its way. Shipping options:
2nd Class £3.95
1st Class £4.95
Express

£8.95

*

Free delivery on orders of £50 or more (after promo/discount code applied).
Estimated delivery time following dispatch:
2nd class - 3 working days
1st class - 1-2 working day
*

To be sure of guaranteed next day delivery, your order & payment must be received before

12pm midday Monday to Thursday

. Orders dispatched on a Friday will be delivered on the Monday. For further details please refer to

Shipping | Payment | Returns

or visit Royal Mail for current updates.
---
Is Green Planet Candle Co eco & vegan-friendly?
---
E C O - C O N S C I O U S Being eco-conscious is the very essence of Green Planet Candle Co, from the type of wax to the fragrance choices and packaging materials used. It's always better to reuse materials rather than recycle. Keep hold of packaging so that you can make use of it later on and wash out old candle containers for storing small items or tealights. All types of candle wax, other than beeswax, have to go through a form of hydrogenation and/or refining process. Wax does not grow naturally; even plant based waxes have to go through a process of refinement in order to arrive at the finished product.
Green Planet candles & wax melts are not made on an industrial scale; they are hand-crafted in small batches to create exclusive products that are luxurious, clean and long-burning. Fragrance is manufactured in the UK, cruelty free, not tested on animals, and is free from harmful parabens that contain CMRs. P A C K A G I N G Green Planet packaging includes British made recycled card stock for candle packaging, FSC certified and environmentally-friendly ECF pulp paper labels, recycled tissue papers, and paper tape, all of which are 100% recyclable and/or biodegradable. All print is water or vegetable based. W A X Green Planet Candle Co uses a special blend of coconut & rapeseed oils which produces a biodegradable wax with low carbon footprint. It's completely free from soy, palm oil, beeswax, stearic acid and synthetic additives.
F R A G R A N C E Read about fragrance v. essential oils in Question 9 | FAQs. Green Planet Candle Co is fully insured and compliant with SDS (Safety Data Sheet) & IFRA (International Fragrance Association). Refer to CLP information for a full list of fragrance ingredients. SUPPORTING GLOBAL REFORESTATION As the name suggests, Green Planet Candle Co loves nature and all things green, like plants, botanicals and trees - that sort of thing! So with that in mind, it feels only right to give something back, which is why Green Planet Candle Co is partnered with One Tree Planted. This means that with every purchase a 3% donation is made towards reforestation efforts around the planet.
One Tree Planted is an international non-profit organisation set up in 2014. Since then, over 40 million trees have been planted in more than 43 countries. They work with partners and volunteers to plant trees in areas devasted by forest fires, floods and earthquakes, creating jobs, building communities, and protecting habitats for biodiversity. V E G A N Green Planet Candle Co has not applied for vegan certification but can confirm that products do not contain any animal derived materials such as dyes, stearic acid, animal-derived GMO's, mineral wax or beeswax. No animals have lost their natural habitat through deforestation caused by the increasing demand for soy and palm oil. In addition, the materials used in the making of candles and wax melts are cruelty free & not tested on animals. R E - U S E / R E C Y C L E Glass vessels are re-usable. Once the candle has burned down to about 1cm, the residual wax can be scooped out with a paper towel & disposed into a waste bin. The container can then be washed out with warm soapy water and re-used once again. Use your empty to house succulents or small plants, to keep your makeup brushes tidy, or use with tealights to create a cosy ambience in your home. C A N D L E W I C K S Candle wicks are lead-free and specially developed for use in vegetable waxes. Made from the highest grade ring-spun cotton with other natural filaments and include a thin paraffin wax coating for stability.
---
How do I extinguish a scented candle safely?
---
Scented candles are a beautiful addition to any room, but you must always remember that any open flame should be treated with respect. Please follow this guide carefully and if you have any questions about how to safely burn your candles you can drop me a line at info@greenplanetcandles.co.uk Make sure the candle is fully extinguished Before leaving the room or falling asleep check that the candle is fully out and the wick ember has stopped glowing. Use a candle snuffer or wick dipper A candle snuffer or wick dipper is the safest way to extinguish a candle's flame. It starves the flame of oxygen, ensuring that it goes out gently, without giving the wax a chance to splatter. It is the safest way to douse a candle without worrying about accidentally knocking over the candle, preventing wax splatters or burning one's fingers on the wick. Visit Accessories & Home Decor. If you don't own a snuffer or dipper, you can use the narrow handle of a long metal spoon or metal skewer. Always ensure the wick is upright and centred after extinguishing the flame. Never use water to extinguish a flame The mixture of water and hot wax can send the wax splattering everywhere, possibly leading to burns. Water can also be dangerous to glass candle holders, as the sudden drop in temperature can cause the glass to crack, potentially spilling hot wax everywhere. Do NOT touch or move the candle until it has completely cooled. Never use a knife or sharp object to remove or scrape off wax drippings from a glass holder. It might scratch, weaken, or cause the glass to break upon subsequent use. Always follow the safety advice provided with your candle and/or wax melts. Please also read Candle Safety Disclaimer & Care before lighting your candle.
---
How will my purchase help the environment?
---
Every purchase from Green Planet Candle Co makes a difference to global reforestation. A 3% donation is made to One Tree Planted, a non-profit organisation set up to improve climate conditions by protecting biodiversity and helping reforestation efforts around the world. Many regions benefit across the globe including Latin America, Asia & Australia, Africa & North America. Green Planet Candle Co has so far donated trees to the Andes, Brazil, Uganda & British Columbia. These video clips show the awesome work carried out on behalf of One Tree Planted.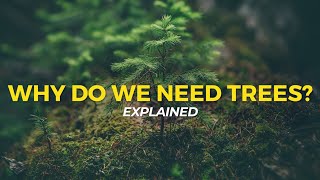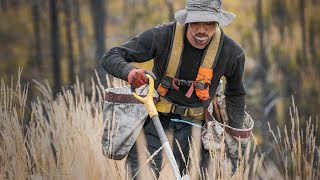 ---
How do I get the most out of my candle?
---
Top Tips for Candle Burning Here are some top tips for burning scented candles. Please also read Candle Safety Disclaimer & Care guide for more detailed instructions.
For optimal burning, trim your wick to 1cm before each lighting to avoid smoking and overheating.
Always protect the surface on which the candle sits. Place your candle on a heat-resistant surface such as slate, marble or ceramic.
The first burn of any candle should be long enough for the entire top layer of wax to liquefy and turn into molten wax. This will ensure an even burn for each light.

*

Refrain from burning container candles longer than 4 hours at a time, and never burn a candle when there is less than 1cm of wax at the base.
Never leave a burning candle unattended or within reach of children, pets, drafts, or anything that can catch fire.
The candle container or jar will be hot whilst burning, so always allow the wax to cool and return to a solid state before handling.
Once the flame is extinguished make sure the wick ember has stopped glowing, is upright and centred.

*

Extinguish the flame carefully by snuffing it rather than blowing on it.
Candles will burn differently depending on the environment they are used in, eg. the size of room, type of container, fragrance etc.
*

If you find that your candle is burning unevenly, or there is wax hang-up on one side of your container that hasn't melted, it may be due to the wick curling over to one side (aka wick curling). This can happen with certain types of specialist wicks that are used in plant-based waxes. It's easy to resolve. Simply extinguish the flame and use a metal skewer, wick dipper or the long handle of a spoon to gently push the wick towards the un-melted wax. This will ensure the wax melts from the edge of the container on subsequent burns. If you find your candle is tunnelling, it is usually because the candle has not been allowed to burn long enough for the top layer of wax to liquefy. Refer to Question 25 FAQs .
---
Who will Green Planet products appeal to?
---
Green Planet Candle Co is a small artisan business selling products that should appeal to everyone, especially those with an eco-conscious lifestyle. Not only do the candles look awesome and smell divine but they are kind to the planet too - no single use plastics, biodegradable, clean-burning plant-based wax candles & melts with 3% donated to an environmental charity for each and every purchase.
It's impossible to be 100% 'green' all of the time. We live in a modern world and all that entails. However, it's still possible to do our bit to help the environment. It's the small things we do collectively that can make a BIG difference - whether that's refurbishing, repurposing, re-using, picking up litter from the beach or local park, or treating yourself to a product from Green Planet Candle Co! Read reviews
---
Why is fragrance important?
---
Fragrance connects us with our food, our homes, with nature, and the world that we live in to enhance our lives in many ways. The right scents can evoke pleasant feelings and promote overall improvement in psychological health. Fragrance provides instant memory recall by pampering our mighty olfactory receptors. A long lost memory of childhood visits to the seaside or the smell of lavender on crisp bed linen helps to relax and concentrate the mind. These factors make scented candles the perfect bedfellows for meditation, yoga and creativity. A beautiful fragrance and flickering candlelight creates a comforting and welcoming ambience. The Danish have a word to describe it - hygge pronounced 'hoo-guh'. Handcrafted candles & wax melts
Fragrance & essential oils are added to the wax in just the right amounts and poured in small batches creating unique candles & wax melts with a clean, long-lasting burn. Click here to view the list of fragrances used by Green Planet Candle Co. Fragrance combinations
I'm always looking to expand my range of fragrance combinations so sign up for my email newsletter and be the first to discover new product lines and special offers.

---
Why has the wax changed appearance?
---
Plant based waxes are extremely sensitive to heat and light so there are a few things that may change the appearance of your candle. However, none of these changes will affect the overall performance or fragrance of your candle.
Air Pockets
Plant wax expands and contracts with temperature changes creating air pockets between the wax and the side of the container. These air pockets are only noticeable in transparent glass containers as shown here and do not not affect the way your candle performs. Air pockets may appear during the delivery process of your candle. For example, the temperature during shipping will change constantly as the candle moves from place to place. It might be warm in a Post Office and then become even warmer in the delivery van. The parcel could then be placed onto a cold floor in a warehouse or delivery hub before it ends at its' final destination. The wax will continue to expand in a warm environment and contract in a cold one, which can and does lead to air pockets.
Sink Holes
If your container candle has been burning for longer than the recommended time, you may see small sink holes in the surface of the re-set wax. These will disappear as soon as your candle is re-lit and the molten wax pool appears once more. These inconsistencies on the wax surface have no affect on the performance or fragrance of the candle. Frosting Sometimes plant wax candles can appear to be crystallising on top (see photo left); this is known as frosting and it's the process in which the wax is trying to return back to its natural form. These changes to the appearance are completely normal and do not affect the actual burn quality of the candle.
---
Can I order as a gift?
---
Yes of course. Your candle, melt box or gift set can be dispatched to any UK destination. If you would like your order sending as a gift, simply type your special message in the custom text field next to your chosen item. The recipient's full name & address should be noted in the shipping section along with any additional instructions in the 'Add a note' box at checkout.
A note is enclosed with your gift order (free of charge) which includes your special message. This can be themed as requested, for birthdays, Christmas, thank you or any other event; a few examples are shown here.
No paper receipt is enclosed inside your Green Planet Candle Co. parcel. You will of course, receive confirmation of your order via e-mail.
Gift Wrapping Service For an additional £1or £2 (per item) your candle, melts or gift set can be specially gift wrapped. Simply choose your gift wrapping preference from the drop-down list along with your special message in the custom text field. Type the recipient's details in the 'shipping address' section of the order. Type your own name & address on the 'billing address' section of the order.
---
Will I receive a paper invoice?
---
There will be no paper invoice or receipt inside your parcel but you will receive an information leaflet about your product. You will receive confirmation of your order & payment via email so you can of course, choose to print your own copy if you wish to do so. If you don't have access to a printer and would like to see a paper invoice, please request at checkout in the 'Add a note' box.
---
How do I use wax melts?
---
Unlike candles, wax melts do not evaporate; only the scent dissipates, so when you can no longer smell the fragrance, you can throw away the wax and start a new scent. A wax melt is placed on a burner and is gradually warmed to melt the wax and fill your home with aroma.
Place one wax melt onto the top of your melt warmer/burner
Light an unscented t-light and place it in the bottom of the burner
As the wax melts, the fragrance will disperse throughout the room.
Each Green Planet wax melt will provide approximately 8-12 hours of fragrance depending on size.

Removing the used melt
Allow the wax to cool and return to a solid state
Place a lit t-light inside the burner for about one minute to loosen the wax at the base
Extinguish the t-ight and remove it
Use a small spoon or paper towel to gently pop out the solidified wax
Wipe the upper dish with a clean paper towel before using a new wax melt
Dispose the used wax melt into a waste bin.
---
How do I dispose of wax safely?
---
Rapeseed & coconut wax is biodegradable but should never be poured down a sink, basin, toilet waste or into the drains where serious blockages may occur. Dispose of residual wax as follows: ​
When the candle has almost finished, leave about 1cm (0.5 cm for votives) of wax in the bottom of the container. Don't allow a candle to burn all the way down to the bottom of the glass vessel for safety reasons as the glass may crack.
Allow any remaining molten wax to cool down sufficiently ensuring it is still fairly soft and pliable, and gently scoop out any remaining wax from the container with a small wooden spoon or spatula.
Dispose the wax into a waste bin.
Wipe the inside of the container with a paper towel and wash in warm soapy water so it can be reused. The metal wick holder can be levered off gently with a spoon.
How to dispose used wax from a melt warmer/burner
Once the scent has been used up, allow the wax to cool & reset then place a lit tealight in the base of your oil burner for about one minute.
Extinguish the tealight and carefully remove it. use a small spoon to gently pop out the solidified wax melt.
Wipe the upper dish with a paper towel before using a new wax melt
Dispose the used wax into a waste bin.
---
How should I store my candle / wax melts?
---
Waxes and oils are sensitive to both temperature and light, so please take care when storing candles or wax melts for an extended period of time.
Keep candles & melts in a cool, dry place away from direct sunlight or intense light. Store inside a box or lidded container inside a cupboard.
30cl Classic candle containers include a cardboard dust cover so after extinguishing the flame, allow the wax to return to a solid state and place the dust cover on top to protect the candle surface.
Do NOT store candles or melts in your fridge or freezer. They are sensitive to extreme cold and heat so it's best to store them at room temperature, somewhere between 10°C to 25°C. Different wax types have different melting points, but will all begin to be affected when left in extreme temperatures.
Do not leave candles in your vehicle for an extended period of time (particularly on hot days) as they may melt or discolour.
Extreme cold causes cracking and separation and can quickly affect fragrance strength. Should your candle be left for long exposure to the cold, you should allow the candle to return to room temperature for at least 2 hours before burning it to minimise potential damage.
---
What are Parabens & Phthalates?
---
Parabens are a specific example of a chemical with known CMR * properties and has been banned in some countries. NONE of the fragrance oils used in Green Planet Candle Co products contain ANY parabens. Phthalates are a group of chemicals with multiple uses but one of the family, diethyl phthalate, is often used in fragrance oils. There is a particular type of phthalate that has been used mainly in plastics which has been linked with health issues. This is NOT the type of phthalate that is used in any of the fragrance oils used by Green Planet Candle Co. Diethyl Phthalate (DEP) There are some fragrances that contain DEP which is a synthetic ingredient used in fragrances to blend all ingredients together and extend the aromatic strength of candle fragrance. It is derived from phthalic acid, which can occur naturally in lily of the valley oil. DEP is classified as non-hazardous under EU Regulation (EC) 1272/2008 and is safe to use at specific levels. DEP is an odourless, colourless, oily liquid that is also used in cosmetics, aspirin, plastics and insecticides and is found in toothbrushes, toys, food packaging, motor parts and tools. Its use is not restricted under the EU's Cosmetics Regulation or REACH chemicals legislation, which are amongst the world's most stringent. It is not known to cause cancer in humans or animals and has no carcinogenic properties. "Green Planet Candle Co understands that although DEP is safe to use and has received rigorous scientific testing, some people may still want to avoid this entire family of compounds which is why CLP information highlights all fragrances that contain it along with clickable links to each fragrance & essential oil blend so that customers can make an informed choice." The fragrance oils used by Green Planet Candle Co are manufactured in the UK, are cruelty free & not tested on animals. * CMRs are any chemicals that have been designated as carcinogenic (cancer forming), mutagenic (can lead to mutations) or reprotoxic (toxic to reproduction). The EU have so far banned 1,328 chemicals that are known or suspected of causing cancer, genetic mutations, reproductive harm or birth defects. Click here to view the European Commission's published list of banned substances for use in cosmetic products as from 1 December 2010 (updated July 2015).
---
Fragrance v. Essential oils
---
There's no right or wrong answer to this debate. It's all about personal preference. There are pros and cons to both. There are some wonderful natural essential oil candle products on the market and equally, there are many beautiful candles that are made using synthetic fragrance and eco-wax. Whilst developing my own brand my initial aim was to use only natural essential oils. However, I concluded that although natural oils smelt absolutely divine in the finished product they were not consistent and did not burn particularly well through a naked flame. I therefore decided to use essential oils in wax melt form only. This is because when using wax melts, the heat comes from underneath the wax via a small tealight, ensuring the delicate particles of natural oils are not compromised, allowing the scent to be released slowly into the atmosphere. I offer customers the choice of essential oil and fragrance oil wax melts. Green Planet luxury candles include unusual and complex fragrance notes which have been achieved by using high-quality synthetic fragrance oils. These oils are more robust than essential oils and can mimic beloved scents without putting a strain on natural resources. They are manufactured in the UK, vegan, cruelty-free, not tested on animals and free-from parabens than contain harmful CMRs*. It's important to note that wax that contains ANY type of fragrance, whether natural or synthetic, cannot be considered toxin-free. Even the purest of essential oils can cause an allergic reaction and should never be ingested. In addition, there are certain types of essential oils that should be avoided completely during pregnancy, especially during the first trimester. Essential Oils It takes a huge amount of raw materials to produce essential oils which are resin or liquid and obtained by distillation or pressing to extract from different parts of the plant such as leaves, flowers, berries, beans, cones, stems, seeds, needles, roots or bark.
Sandalwood oil, for example, is produced from the roots of the sandalwood tree through a steam distillation process. There is huge international demand for the Indian 'Santalum album' tree, not to mention the fact that it takes a long time to grow, maturing for forty to eighty years before being harvested. A small tropical tree such as Sandalwood, would have to be felled in order to obtain just a small amount of essential oil.
Fragrance Oils There's a common misconception that any synthetic fragrance is bad, and any natural fragrance is good. This simply isn't true. It's far more complex an issue than that. "Everything is poison and no thing is without poison. Only the dose defines if the thing is not a poison" – Paracelsus. The rise of natural and eco-friendly products has led many to believe that all synthetic ingredients should be avoided. It really depends on the type of synthetic ingredients that are being used. Are some synthetic ingredients good? Synthetic ingredients were first produced to allow scent creators to expand their palettes. This allowed for more scents than just natural essential oils. Today, regular and vegan perfume companies opt for synthetic ingredients for a few reasons:
Overharvesting, which is detrimental to the environment (eg. sandalwood)
Regulations for allergens (eg. oakmoss)
Harm to species (eg. musk)
Lower costs for consumers
It's important to acknowledge that the Research Institute for Fragrance Materials (RIFM) regulates synthetic ingredients. Every ingredient is tested for its environmental impact and safety. The recommendations from RIFM are relayed to The International Fragrance Association (IFRA – Europe) and codified. All fragrances used by Green Planet Candle Co are fully compliant with SDS (Safety Data Sheet) & IFRA (International Fragrance Association) and include CLP labelling information.

IFRA upholds strict human and environmental standards.

Are some synthetic ingredients bad?


There are no specific synthetic ingredients used within the fragrance industry that are bad. Those derived from petroleum are very unsafe, but you will not find them in any product from Green Planet Candle Co or from any company that is a member of IFRA. There can be some disadvantages to using synthetic ingredients. If you are using a new molecule that has little experience within the market, although deemed safe now, it could be considered as unsafe in the future should advanced testing prove it to be so. Some synthetic ingredients may have biodegradability issues that may not come to light for a few years after their approval. However, this would not be the case for many synthetic ingredients as natural ingredients are often used as a starting point.

The fragrance industry is very concerned with the environmental impact of synthetic ingredients. Consumer demand for eco-friendly products helps keep regulators on their toes in this respect.

ALLERGENS

Allergens are ingredients that can cause allergies. Most essential oils contain naturally occurring allergens such as limonene, linalool, citral or geraniol. Fragrance & essential oil ingredients are NOT designed to be ingested or to come into direct contact with skin. If an allergic reaction occurs, you should immediately seek medical advice/assistance.

Your choice

In order to provide customers with choice, Green Planet Candle Co uses a handful of specially selected pure essential oils that have low environmental impact. These natural essential oils are used in wax melt form only - some of which can be found in Green Planet Candle & Wax Melt Sets. Each listing denotes whether a fragrance or essential oil blend has been used. Click here to view the list of fragrances used by Green Planet Candle Co.

*

CMR stands for carcinogenic (cancer forming), mutagenic (can lead to mutations) and reprotoxic (toxic to reproduction). The EU have so far banned 1,328 chemicals from use in consumer products that are known or suspected of causing cancer, genetic mutations, reproductive harm or birth defects, compared to only 11 that have been banned in the USA (information c/o The Guardian 8 Jan, 2019).
---
Why register for a customer account?
---
Customers with accounts can:
Use Express Checkout to complete future purchases quickly without re-entering your address
Track the status of current purchases
Review previous purchases
Create a personal profile
You will be the only person that can access your customer account pages. You will be able to see only your own name, image and information as the pages are private.
---
Can I share on social media?
---
I'd love to know what you think and to see pictures of your Green Planet Candle Co. produts on arrival or in use. Simply tag me on Instagram @greenplanetcandleco or join me on Pinterest or Facebook . Please note that copyright belongs to Green Planet Candle Co, so if you wish to use images from this website on your own social media or blog, then please ask for consent and be sure to include a direct link to either the product you are using or include a link to this website - www.greenplanetcandles.co.uk Thank you so much!
---
Will my payment information be secure?
---
All goods purchased from Green Planet Candle Co. go through a checkout process that is secured by HTTPS / TLS encryption. TLS (Transport Layer Security) is the standard security technology for establishing an encrypted link between a web server and a browser. This link ensures that all data passed between the web server and browsers remain private and secure. TLS is the industry standard and is used by millions of websites in the protection of their online transactions with customers. Additionally, this website only works with payment gateways that offer the highest level of security certification (PCI DSS Level 1).
---
Why has wax built-up on the edge of the container?
---
It's recommended that you allow container candles to burn until the molten/liquid wax has pooled to the edges. This can take up to 4 hours depending on the size of the container. Burning for less time can leave a build-up of wax around the edges of the vessel which may reduce the maximum burn time. Burning for longer periods can cause the wick to move, or slant.
If you have allowed sufficient time to achieve a full melt pool but still find there is some wax hang-up, this should disappear on subsequent burns. The further down the candle burns, the hotter the container will get, ensuring any wax on the sides of the glass disappears into the melt pool. Also make sure you don't trim the wick too short as any additional wax that melts from the edges of the vessel may drown it.
Wax hang-up may also be caused due to the glass vessel burning hotter on one side. This can happen if the wick curls over, even when it's perfectly centered. Wick curling may happen with certain specialist wicks that are used in plant-based waxes. This is an easy fix. Simply extinguish the flame and use a metal skewer, wick dipper, or the long handle of a spoon to gently push the wick towards the un-melted wax. Take care not to touch your container or jar which may still be hot.
THE FOIL METHOD

If you have a container candle that has lots of hard to remove wax around the top and edges, try the foil method. The aim is to increase the heat trapped at the top of the candle which should enable any stubborn wax left on the sides to melt.
It's an easy method, but should be done with care

– the foil can become hot so mind you don't burn yourself. Also, be careful not to use this method for extended periods of time as the increased heat can put strain on the candle container, possibly leading it to shatter. Check every half hour until the wax build-up has disappeared. The larger the container, the longer it will take.
Firstly, light your candle. Then, tear off a length of aluminium foil and carefully wrap a layer or two around the candle (as shown in the photograph) making it into a dome shape, whilst leaving an opening in the centre. The opening should be large enough to allow plenty of oxygen in as it burns. This method allows the heat to stay in and melt the rim of hard wax on the sides. In an hour or so (depending on the size of the container) you should have a good even wax pool and a re-set candle.

Please be careful when removing the foil as it will be hot and keep well out of the reach of children & pets.
---
Which browser is best to use with this website?
---
For best functionality the following browsers are recommended for use with this website. Supported browsers for desktop devices:
Google Chrome (version 76 and above)
Safari for Mac (version 12 and above)
Microsoft Edge (version 79 and above)
Firefox (version 72 and above)
Supported browsers for mobile devices:
Google Chrome for Android
Google Chrome for iPhone
Safari (iPhone 7 and above)
Supported browsers for iPads & tablets:
---
My item hasn't turned up. What do I do?
---
DPD delivery & further information, click here. Royal Mail Special Delivery Guaranteed service * track here. Royal Mail Signed For parcels are scanned at the start of the journey and also at the end. Input your parcel reference number using Royal Mail track & trace to view the scanned information which will appear as follows: Tracking Number: KB _ _ _ _ _ _ _ _ _ GB Your item has been posted at a Post Office. As you've used our Royal Mail Signed For service, the next update you'll see is after we've attempted to deliver. Updated on: < DAY - DATE - TIME > this is the date/time your parcel was handed over to Post Office counter staff & scanned. Accepted at Post Office: < POST OFFICE ADDRESS > NB. If you find that your parcel reference number is not appearing online, please check that you have input the number correctly or revisit the track & trace system in a few days for updates. Royal Mail are experiencing service delays due to the current pandemic. Non-delivery If your parcel information is still not available online and your parcel has not been received by the due date PLUS 10 business days (Mon-Fri), email info@greenplanetcandles.co.uk with details. A compensation claim can then be processed and a refund issued, or a replacement dispatched if the item is available. If payment was made by debit/credit card, it may take up to 5 business days for the refund to reach your account. Early claims cannot be processed so please wait the recommended time as your parcel may still be in transit and delivered by Royal Mail who are currently experiencing service delays due to the ongoing Coronavirus pandemic. * Due to ongoing staff shortages caused by the Covid-19 pandemic, Royal Mail have temporarily updated the Special Delivery Guaranteed service so will only guarantee next day delivery by 4pm rather than 1pm.
---
NHS Staff Discount
---
20% off all fragrance candles & wax melts (excluding SALE items & gift vouchers) when buying directly from Green Planet Candle Co's website. Our valued NHS staff need time to relax and unwind after a long shift and what better than lighting a fragrance candle or using one of our essential oil blend wax melts? Stress tends to come hand-in-hand with high pressured jobs, and the NHS is no exception. Long hours, varying shift patterns, constant pressure to perform at your best – it can really take its toll. And right now the NHS is under a mass amount of pressure due to COVID which is why Green Planet Candle Co is offering NHS staff a 20% discount. There is no minimum order but the discount excludes SALE items & gift vouchers. If you wish to purchase these items, please make a separate order. And remember, whether you're in ITU, admin, volunteer or surgeon, if you work for the NHS & can provide a photo of your NHS ID badge, you qualify! Use promo code NHS20 at checkout. Visit Terms & Conditions for further details.
---
How do I contact Green Planet Candle Co?
---
Send an email enquiry at any time or leave a message using the chat box (bottom right). Your message is important to Green Planet Candle Co. and you'll receive a reply at the earliest opportunity. Email: info@greenplanetcandles.co.uk Office Hours Monday to Friday 9am - 5pm (GMT) If you prefer to phone, please do so within the office hours stated above or leave a voice message and I'll get back to you as soon as possible. Tel: 07841 536061 Office closed Bank Holidays & weekends.
---
Can I order an item that's currently out of stock?
---
If you're unable to order because the item is out of stock, simply e-mail info@greenplanetcandles.co.uk (or complete the Contact Form) confirming your specific order requirements. If your chosen fragrance is available, I'll do my best to make your candle or wax melts to order.
---
Why has the wick changed shape?
---
You may notice the wick change in appearance as shown in the photograph. This is called a mushrooming wick. It is no cause for concern and can often be found in plant or vegetable-based wax candles. The mushroom may get quite large if you allow your candle to burn longer than the recommended time eg. no more than four hours continuously. The wax may also change to a slightly darker colour if allowed to burn for too long.
The mushrooming occurs when the wax of your candle doesn't burn fast enough to keep up with the wick so the wick starts to absorb the wax which creates a build-up of carbon particles on the wick. It has no affect on the fragrance or the overall burn time of your candle. Fixing the mushroom is quite simple. Gently extinguish the flame taking care not to splash any wax. Allow the wax to return to a solid state and then trim the wick to 1cm. Use a wick trimmer for best results, or toenail scissors like these work perfectly well too!
---
Can I put dried flowers in candles?
---
Dried flower petals certainly look pretty on the top of container candles but how many big candle brands have you seen that do this? Probably none - and there's a reason for that - the additional fire risk! Green Planet Candle Co does not put any embedded materials into, or on top of, container candles. If flower petals make their way into the melt pool (aka liquid/molten wax) and go anywhere near the flame, they can become a secondary wick and cause flare ups. You may have seen pillar candles in the shops with twigs, dried flowers, cinnamon sticks etc. embedded in the wax. So how do they get away with it? The simple answer is, by making the candle with a wick that is far too small to melt the wax all the way to the edge. This causes the candle to tunnel down. It's a huge waste of wax, but at least the embeds don't go anywhere near the flame. Dried flowers and petals weigh next to nothing but the wax is dense so they will more than likely float on the top of a container candle and cause flare ups. Selling this type of candle to the public is just a risk too far for Green Planet Candle Co. IMPORTANT: It is not illegal to sell indoor candles that include embedded materials and decorations. However, it is a legal requirement to be able to demonstrate 'due diligence' under General Product Safety Regulations 2005 (GPSR).
---
---
​
Phone: 07841 536061
9am-5pm Mon-Fri
​
​
Mon - Fri: 9am - 5pm
​​Saturday: Closed
​Sunday: Closed
Subscribe and receive 10% off your first order!
Be the first to hear about new product lines & special offers.